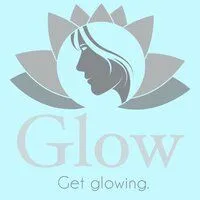 We are now offering Botox and sister products, Xeomin and Jeauveau.

Lip Filler Also Available!

***********First time patient special: BOTOX...$11.00 per unit, up to 40 unit*************

Pricing:

BOTOX: $13.00 per unit

XEOMIN: $11 per unit

JEAUVEAU: $13 unit

TMJ/MASSETER-Botox relaxes the muscle which can help relieve TMJ discomfort. Depends on your jaw strength to determine how much is needed. Most will need 25-50 units per side. This will last approx. 5-6, in some cases shorter and some longer.

LIP FILLER- Looking to go full pout? Lip Filler is a great choice!! Filler can be placed close to the surface to give natural shape and volume!
For a more subtle change the filler can be tucked into the vermillion borders for a natural look.

We offer a few different products for filler which can last from 9-18 months!
PRICING:

JUVEDERM: $595 per syringe, lasts approx. 9 months
KYSEE: $640 per syringe, lasts approx. 18 months
RADIESSE: $750 per syringe, lasts approx. 15 months

VERSA: $650 per syringe, lasts approx. 12 months
BELOTERO BALANCE: $620 per syringe, lasts approx. 6-12 months
**INDIVIDUAL RESULTS MAY VARY**
If you are not looking to go full pout and want something with less commitment but still want an enhancement, a Botox Lip Flip may be perfect for you!! (pricing listed about)

LIP FLIP- Botox injected in the upper and lower lips to provide a subtle flip that will last around 6-12 weeks.